CHANGEMAKER WEEK
Join Your Fellow Tritons in Celebrating UC San Diego's Third Annual Changemaker Week, January 16-23, 2021.
Changemaker Week Events
Previous
Next
Changemakers
At UC San Diego, we are changemakers. That's why Ashoka, the world's largest network of social entrepreneurs, recently designated the university as a "Changemaker Campus."
Nominate A Changemaker at UC San Diego
Change cannot be achieved alone. @UCSDChangemaker Institute is dedicated to equipping our community with the knowledge and collaborators needed to take action and drive impact. A #TritonChangemaker has the courage to do things differently and takes creative action to solve social problems. Are you a Triton Changemaker? Do you know someone who is? Nominate a Triton Changemaker to be featured on UC San Diego social media channels and websites.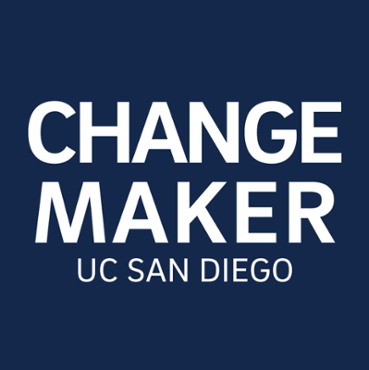 Faculty Research
Learn about socially and environmentally impactful faculty research and research centers.