CHANGEMAKER EVENTS 2021-2022 
Check out upcoming events on Facebook and via the Virtual Student Union.
January 2022                       
At UC San Diego, Changemaking is in our DNA. Celebrate Triton Changemakers and UC San Diego as a Changemaker Campus with an entire week dedicated to what we do best. Discover how to create positive social change through public and community service, research, social innovation, social entrepreneurship, social justice, and more. Changemaker Week is held in conjunction with Martin Luther King Jr. Day each year.
Host an Event During Changemaker Week
Changemaker Week 2022 will take place during the week of January 15-22, 2022.
If your department or student organization would like to plan a virtual, in-person, or hybrid event during Changemaker Week 2022, please complete the Changemaker Week Event Interest Form. 
For more information, please email changemaker@ucsd.edu 
Please visit our Changemaker Week page for more information.
  February 2022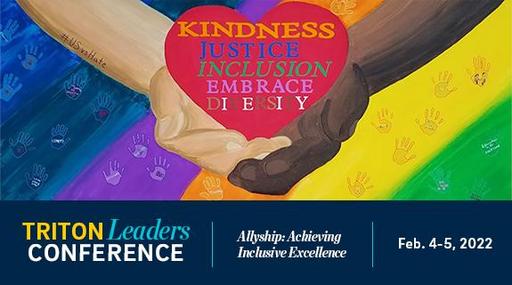 Triton Leaders Conference and Celebration
Hey Tritons! An invigorating movement is underway, as we continue to explore and reimagine an inclusive community where everyone can thrive. Building on the theme of advancing equity, we'll dig deeper, making new discoveries through the lens of Allyship in a collective effort to realize a more equitable future. Real change begins with each of us and our ability to show up for one another.
Join us February 4-5, 2022 for two days of impact, inspiration and celebration, as we delve into this important work. Hear from dynamic speakers and attend meaningful workshop sessions. Learn how to advance your leadership goals and acquire new skills, network, expand your influence and pay it forward. Help us acknowledge the best of our Triton community — alumni and campus leaders who are making a difference. Because as a unified Triton community, we can achieve so much more.
Visit the website to learn more! 
CALENDAR OF EVENTS