CHANGEMAKER EVENTS 2021-2022
Check out upcoming events on Facebook and via the Virtual Student Union
April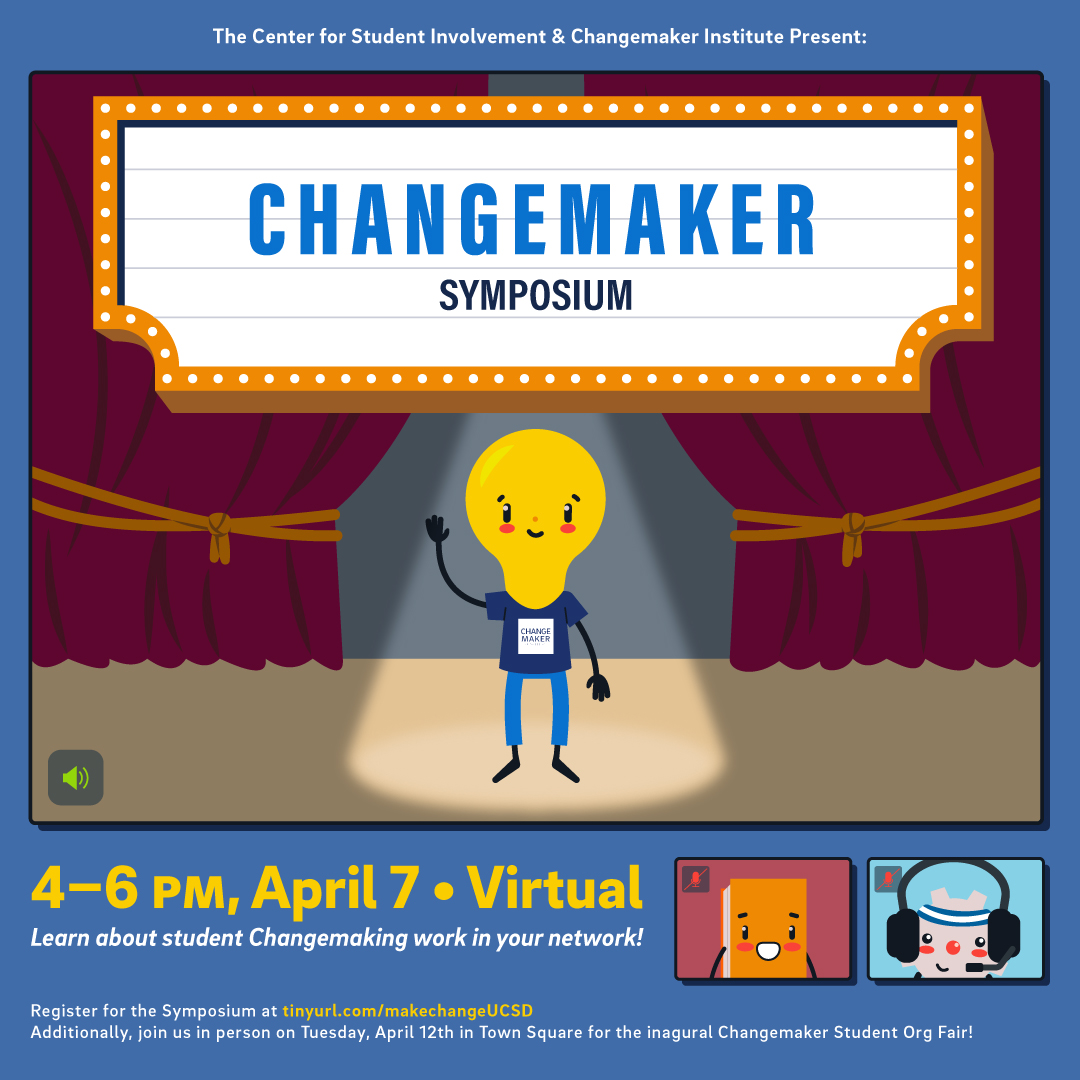 Changemaker Student Symposium
Thursday, April 7, 2022 | 4:00pm- 6:00pm (PST)
The symposium is brings together the UC San Diego changmaker community and highlights inspiring student changemaking work in community service, service learning, civic engagement and social innovation and entrepreneurship.
Visit the Changmaker Symposium Event Page, to learn more about this virtual event and register to attend! 
For more information, please email changemaker@ucsd.edu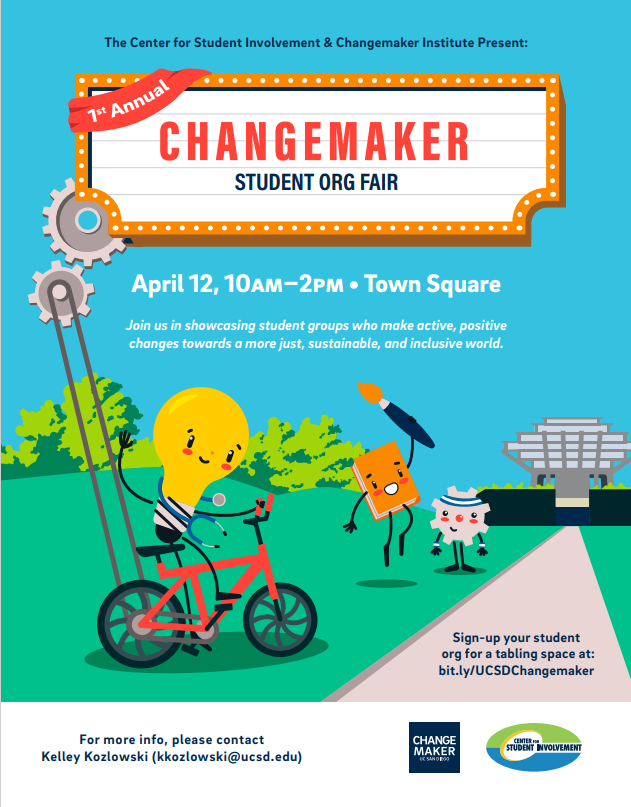 Changemaker Student Org Fair
Tuesday, April 12, 2022 | 10:00am- 2:00pm (PST)
Changemaker Student Org Fair Registration
The Center for Student Involvement and the Changemaker Institute present the 1st Annual Changemaker Student Organization Fair on Tuesday April 12, 2022 from 10:00 AM to 2:00PM on-campus in Town Square. We invite you to sign up your student organization through this form to secure a tabling space at the event!
The Changemaker Org Fair will serve as a visibility event to showcase student groups who are making active, positive change in the community and beyond. The fair will allow for students, staff, and faculty to forge new collaborations, enhance existing programs and projects, and leverage the talents and assets of UC San Diego in service of a better world.
Registration will close on Friday, April 1 at 11:59 PM
~ Tabling spaces are limited and will be distributed on a first come, first served basis.
~ Each tabling space registration includes 1 table and two chairs per organization
Please reach out to Kelley Kozlowski at
kkozlowski@ucsd.edu
with any questions or accommodation requests.
CALENDAR OF EVENTS